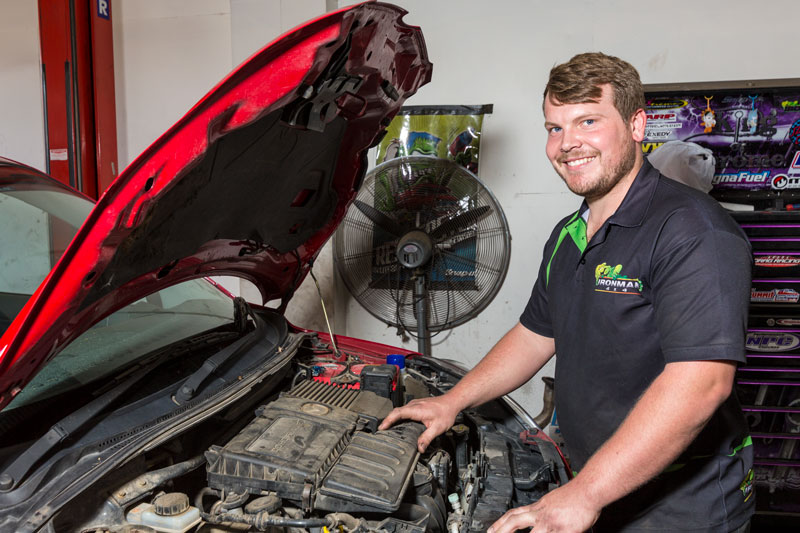 Logbook Servicing​
When buying a new vehicle, the warranty that comes with it offers drivers a certain level of protection from unexpected expenses early in the vehicle's life. To maintain this protection, it's expected that you bring your vehicle to a reputable mechanic for regularly scheduled logbook servicing.​
We're able to provide logbook servicing for all makes and models of passenger car and light commercial vehicle, covering petrol and diesel powered vehicles. We'll let you know of any developing mechanical problems, and you'll drive away with an intact warranty.
To find out more, or to book your next logbook service, give us a call today!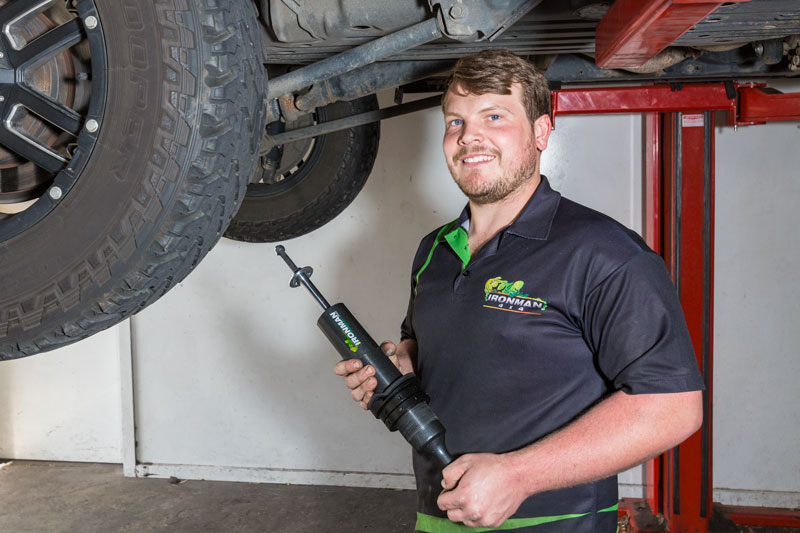 Steering & Suspension
When taking your vehicle off-road, having a suspension system ready to handle the bumps and shocks of an unsealed driving surface is essential to comfortable driving. It's just as vital to ensure your steering system is in good condition.
We can offer customers comprehensive servicing and repairs for their steering and suspension systems, from steering repairs to replacement of key suspension components, including car springs (leaf and coil), shock absorbers and bushing. We can also install lift kits and suspension upgrades for 4×4 vehicles.
To have your steering and suspension checked out by our experienced staff,get in touch with us today!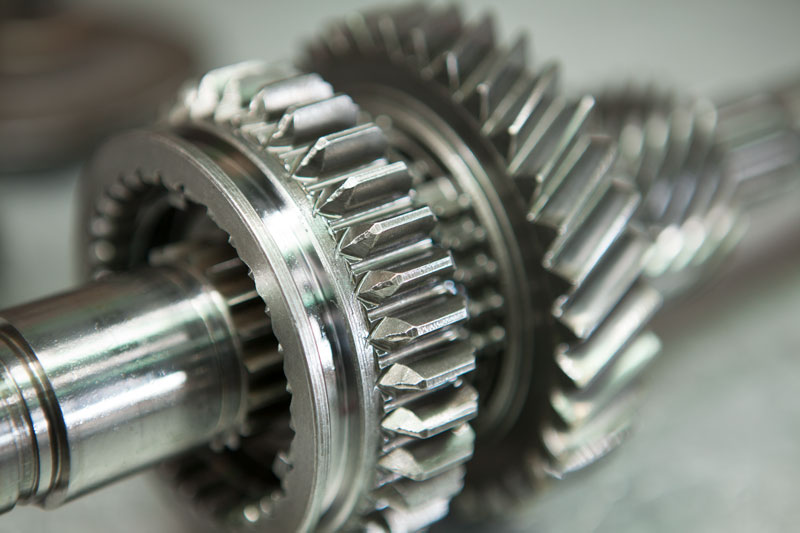 Clutch & Transmission
Whether your vehicle is having trouble shifting gears, staying in gear, or produces odd noises and smells from the underside, if you suspect your vehicle might be suffering from transmission trouble, it's best to have an experienced mechanic look at it sooner rather than later.
We're able to conduct repairs for your vehicle's entire drivetrain, from clutch pedal and cabling to replacing your vehicle's manual or automatic transmission unit. We can also conduct transmission fluid changes, to keep your gearbox in top working condition.
If you need help getting your vehicle back in gear, talk to one of our drivetrain experts today!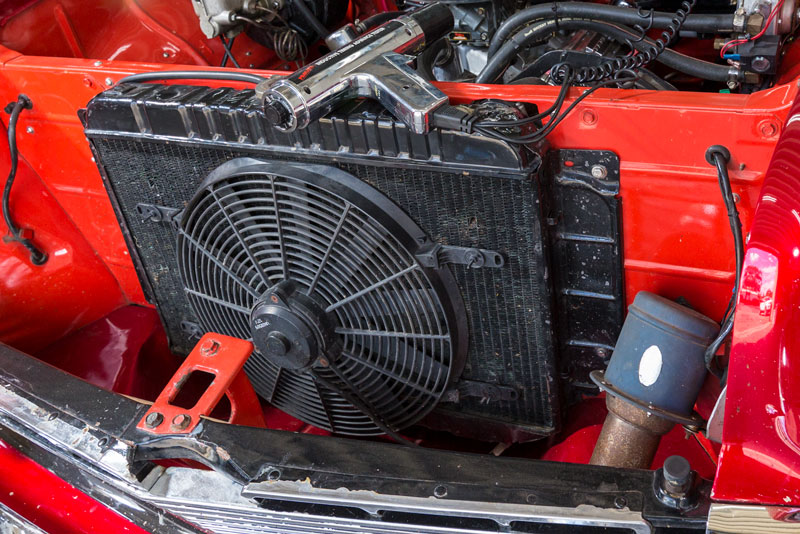 Radiators & Cooling
Your vehicle's engine requires for a safe operating temperature to be maintained in your vehicle. When your vehicle's cooling system fails, it can quickly lead to extensive damage to your engine and other areas of your vehicle. If you suspect your vehicle is overheating, pull over immediately to let your engine cool down, then very carefully drive to Gawler Mechanical for a cooling check.
We can check your vehicle's cooling system for leaks, clogs and other things that might interfere with the proper working of your vehicle, replacing damaged hosing, thermostats, radiator and heater units as required.
To help your vehicle better keep its cool, arrange a booking with us today!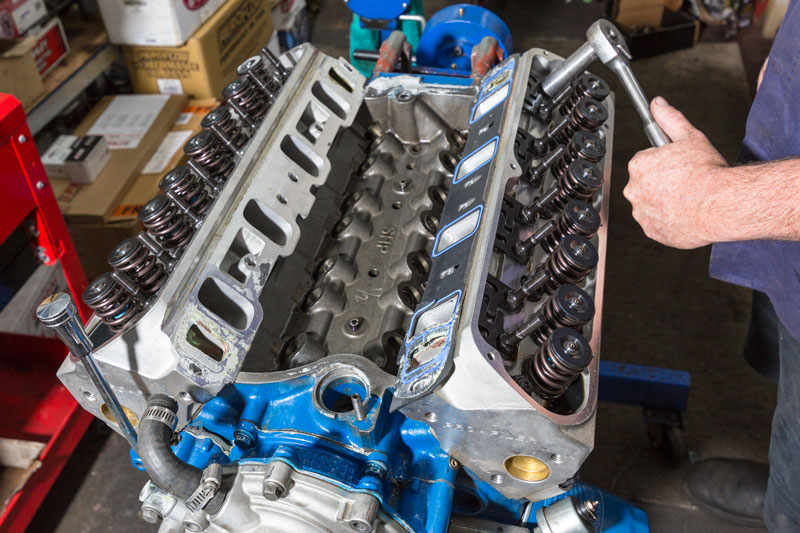 Engine Building & Repairs
Our owner Brett is passionate about high performance in vehicles, and is happy to help all our customers get the absolute most out of their vehicle.
We can build and rebuild engine blocks for all makes and models of petrol-powered and common rail diesel vehicles, as well as provide reconditioning, fuel pump and injection cleaning and servicing, replacing damaged head gaskets, and more.
For all enquiries regarding your vehicle's engine, talk to one of our experts today!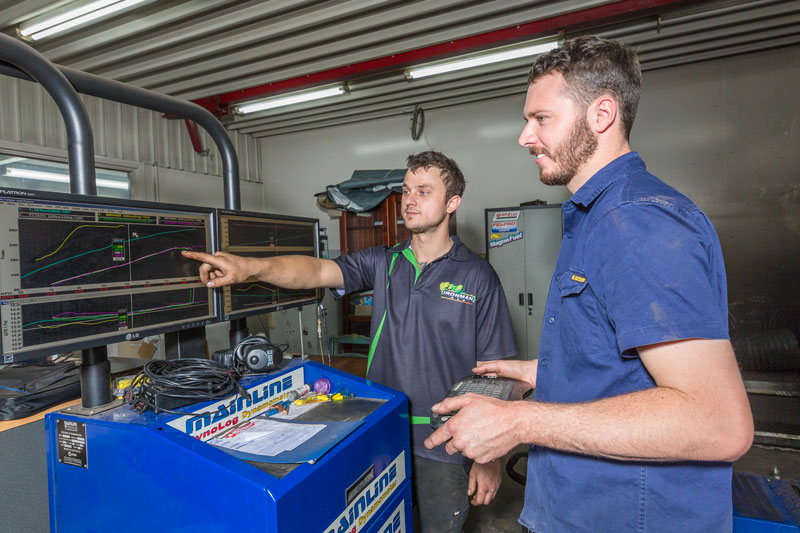 Performance Tuning
To get the most out of your vehicle in terms of performance, Gawler Mechanical recommends taking advantage of our dyno tuning service.​
We'll put your vehicle on our rolling road for a dyno run, where we take a baseline measurement of your vehicle's power, torque, and fuel consumption. We'll then retune your vehicle as best we can, before conducting another dyno run to measure the improvement. We'll do this as many times as it takes to ensure your vehicle is being pushed to its absolute limits.​
We also stock a range of camshafts for all makes and models, optimising fuel injection and engine performance.
TFor more information about our performance tuning services, give us a call today!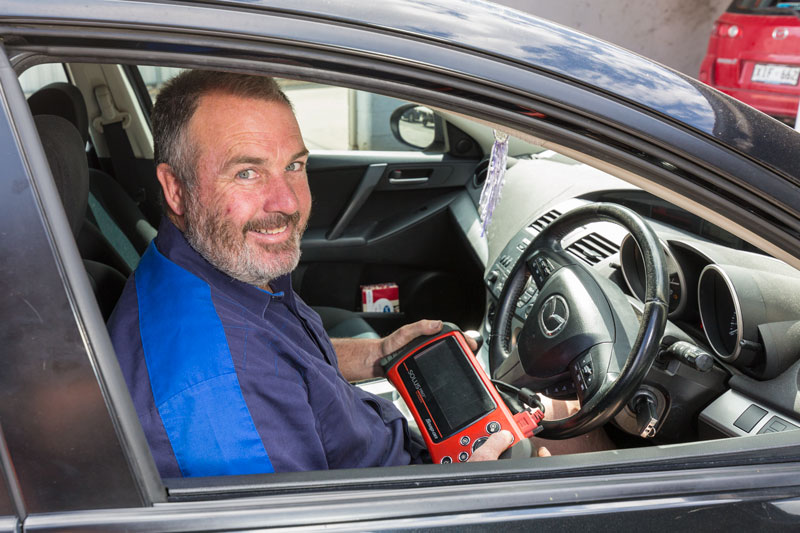 Diagnostics & Auto Electrical
With vehicles becoming more and more sophisticated in terms of the electronic features added as standard, it's important that your vehicle's electrical system is able to sustain everything with the power it needs to properly function.
Our workshop is equipped with the latest in diagnostic scan tools, allowing us to more quickly locate problems reported to your vehicle's onboard computer, and more effectively conduct repairs. We're also able to repair or replace faulty batteries, alternators, starter motors and other key electrical components.
To find out more or to book your vehicle in for a check of its electrical system,, talk to us today!
Other Services
At Gawler Mechanical the customer experience is paramount for us. We offer a range of other services to customers while work is underway on their vehicle, including:​
Secured location for customer peace of mind​
Local area pick-up and drop-off service
Loan cars available to customers​
To find out more or to book your vehicle in for a check of its electrical system,give us a call today!
*Conditions apply.